Financial Planning | Life | Personal Finance | Personal Stories | Article
She Lives in a BTO Flat… With Her Ex-Husband
by Sophia | 26 Mar 2019 | 5 mins read
She worked herself to the bone to save up for her wedding – not to mention furnishing and financing her home. Some people might say she's attained the Singaporean dream: getting married at a young age and becoming a homeowner before 30 with a beautiful BTO flat.
But that dream fell apart when the marriage didn't last. For Jane, this is her reality.
Funding the BTO flat, and ending a marriage
Jane (not her real name) is 31 this year, and works tirelessly as a salesperson. Prior to their separation, Jane and her ex were married for a year, and dated for five years before that.
She recounted her experience applying for the BTO flat in Yishun. "We used the HDB Housing Loan to offset the cost," she told me. "Our flat was valued at $250,000 at the time. The whole process was so easy, from balloting to picking up our keys."
It was simple, quick, and clean – and they moved in after the renovation was complete. The flat is stylish, modern, and well-furnished. A dream home, some would call it.
But in the year that followed, Jane realised all the problems that had been there between them, and knew that it wasn't going to work out in the long-term. They filed for a separation at the tail-end of 2015.
That's when things became difficult and complicated.
Although undergoing separation, they are still husband and wife – if only in name. For the last two years, they continued to live together but take different bedrooms – and go about their lives in silence.
Why put themselves through this?
The Minimum Occupancy Period (MOP) Rule
A BTO flat has to occupied for 5 years before it can be sold on the open market. If a couple has completed separation or divorce before then, the flat will be have to be returned to HDB.
There are a few exceptions, though:
A party with legal custody of their child has the right to retain the flat;
One party can choose to include another eligible person to retain the flat with;
HDB waives the MOP to allow early sale of the flat.
However, if none of these criteria are met, the flat will be repossessed.
This is something most couples – even twistedly estranged ones, such as in Jane's case – seek to avoid. The house will be returned to HDB at a loss, any housing grants received would have to be repaid with interest (but if eligible, will still be granted in subsequent applications).
Other than selling it on the open market once the MOP is reached, one party can also choose to purchase the house from the other at market value.
Jane's ex-spouse retains the first right (as agreed upon at the lawyer's office) to buy over the BTO flat at market rate from her – if he has the resources to do so. But for Jane, this is unlikely. "Because I'm always the one paying for everything. If we were still together, I'd be paying for most of our stuff. I'd still need to provide for him because he didn't contribute a lot to the relationship, even though we're both working adults.
"On top of that, he owes me a lot of money."
Selling your home, learning hard lessons
Jane thinks they'll end up selling the BTO flat back to the market. "The money earned from it will be split between us evenly." When asked about the valuation of her flat, she said, "A 4-room flat in Yishun might go for $350,000 to $400,000."
She has two more years to go before the occupancy period is over, the separation process is complete, and her nightmare is over. She reflected on the strange arrangement of living under the same roof with her ex-husband for the last 2 years, "It's uncomfortable sometimes – and kind of disturbing. He doesn't always know how to draw the line… sometimes he takes my clothes out of the washing machine to hang and uses my stuff without permission."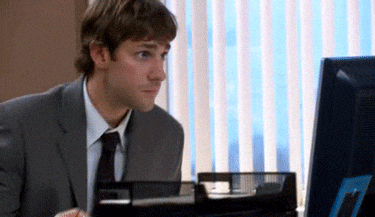 Right now, she's content to simply work on paying off her debts, including the amount owed in the Housing Loan. Other credit lines were opened to finance her wedding, which she's still paying off to this day. For someone drawing only $2,800 a month, Jane's really got her work cut out for her.
The experience of a failed marriage, gave her lots to think about – especially concerning BTO.
"Don't be pressured into applying for a BTO flat," she said seriously. "Even if friends around you are getting BTO flats.
"I know the application fee is cheap – it's just $10 – but it's a three-year journey," she continued, referring to the waiting time for your flat to be built. "No one can foresee what happens. The whole process doesn't make sense to me anymore. You need to be absolutely sure of things and be prepared to make a real effort."
There are some silver linings for divorcees that remarry. In 2018, HDB scrapped the policy where divorcees had to wait three years before applying for another subsidised BTO flat.
In addition, a couple consisting of a first- and second-timer applicant would still be granted priority first-timer status.
It's never easy to end a relationship that's lasted so long. Jane's story, then, is a fair warning to all of us: it pays to know exactly what you're getting into before you fully commit.
And when it comes to BTO applications, it's better to get it right the first time around.